Date: 

02 April, 2022. 

– Time: 

9:00AM – 5:00PM

Trainer: 

Mr. Trang Minh Ha

Price: 1.500.000VND/pax

(exclude 8% VAT)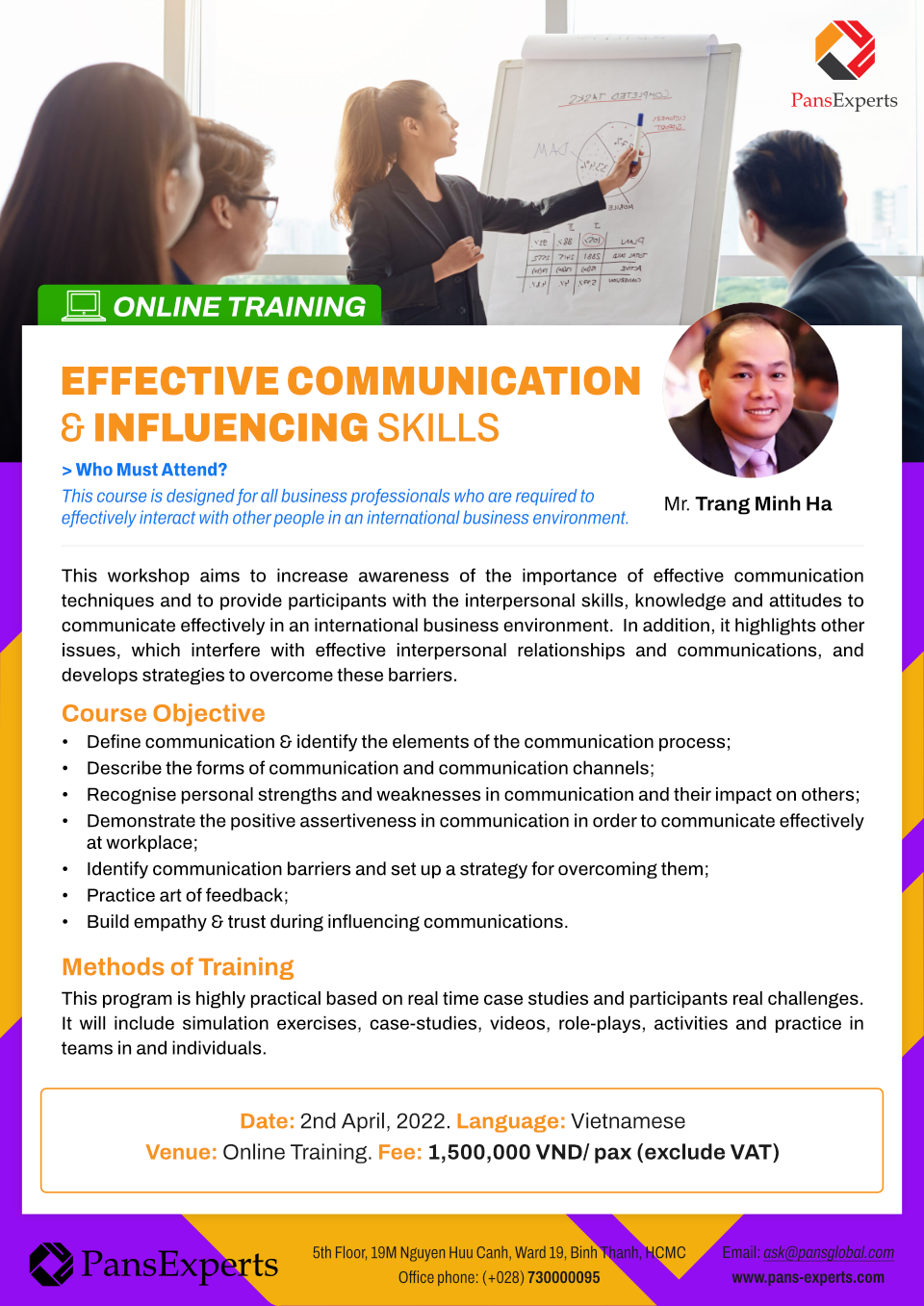 This workshop aims to increase awareness of the importance of effective communication techniques and to provide participants with the interpersonal skills, knowledge and attitudes to communicate effectively in an international business environment.  In addition, it highlights other issues, which interfere with effective interpersonal relationships and communications, and develops strategies to overcome these barriers.
Workshop Objectives:
It is expected that by the end of the two-day training program, the participants should be able to:
Define communication & identify the elements of the communication process;
Describe the forms of communication and communication channels;
Recognise personal strengths and weaknesses in communication and their impact on others;
Demonstrate the positive assertiveness in communication in order to communicate effectively at workplace;
Identify communication barriers and set up a strategy for overcoming them;
Practice art of feedback;
Build empathy & trust during influencing communications.
Methodology: This program is highly practical based on real time case studies and participants real challenges. It will include simulation exercises, case-studies, videos, role-plays, activities and practice in teams in and individuals.
Who should attend?
This course is designed for all business professionals who are required to effectively interact with other people in an international business environment.
Training Duration: 1 Day          Language: Vietnamese           Participants: 12 to 20